Natura collecta, Natura exhibita/Exhibition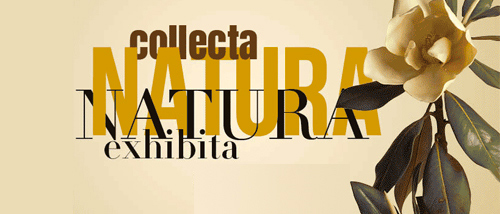 Naturalistic collecting from the Medici origins until the present day
Each Friday and Saturday it is possible to return to visit "Natura collecta - Natura exhibita", after the temporary closure due to the health emergency.
The only ways to access the exhibition itinerary inaugurated last December in the basement of the Basilica of San Lorenzo is through a guided tour. There are 4 shifts of one hour each on Friday and Saturday.
The visits are by reservation only and in full compliance with the provisions of the current rules for the Covid-19 emergency.

Hours and tickets
Basilica di San Lorenzo (Piazza San Lorenzo 9, Florence)
More information on the exhibition on the website naturacollecta

The University Museum Systems has put on display 150 pieces among the most significant of its collections and representative of the various disciplines: from ethnology to zoology via botany and earth sciences.
The initiative stems from the collaboration between the University of Florence, the Opera Laurenziana and the Basilica of San Lorenzo, in conjunction with the renovation works that will involve the 'La Specola' Museum, one of the pillars of the University Museum System, thus making it inaccessible to the public for a few months.