October, chilli's month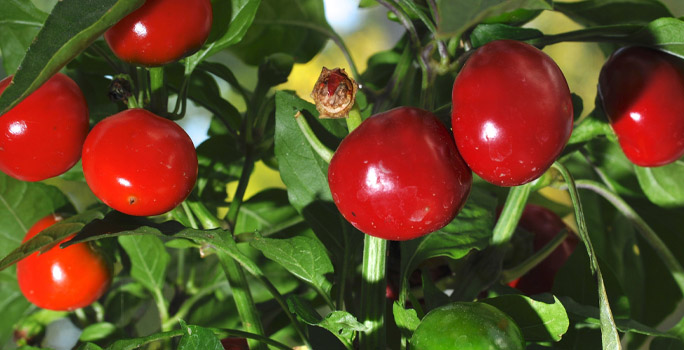 The Botanical Gardens exhibits a selection of chillies with dozens of varieties that differ in shape, size, colour and spiciness of the fruits.
In the raised flowerbeds, located in the food sector, among the varieties on display, you can admire the 'Acrata' variety, with slightly hairy leaves and stems and shiny black or red fruits or the 'Chiara' with small round fruits that make it suitable for garden borders. Some varieties have a decidedly self-explanatory name: 'Satan's Kiss', 'Diavolicchio' (little devil), 'Heroticus'.
Botanical Gardens "Giardino dei Semplici"
Via P.A. Micheli, 3 Firenze