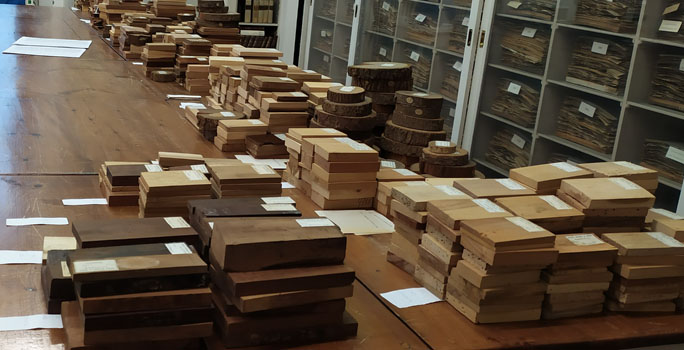 The wood collection of the Natural History Museum of the University of Florence, one of the largest in Europe, has finally returned to its headquarters in Via La Pira.
An improved display system has been set up with new shelves been created that replace the old cabinets for easier access and greater visibility of the material. To facilitate the search, the wooden finds are now organized according to the systematic order also used for the samples of dried plants present in the Central Herbarium and no longer according to the access order previously used. Currently, about two thirds of the over five thousand specimens from the original series are already on the shelves and available for consultation.
Given the presence of a significant number of artefacts not yet determined, it is hoped that the new location of the collection will facilitate identification by specialists.