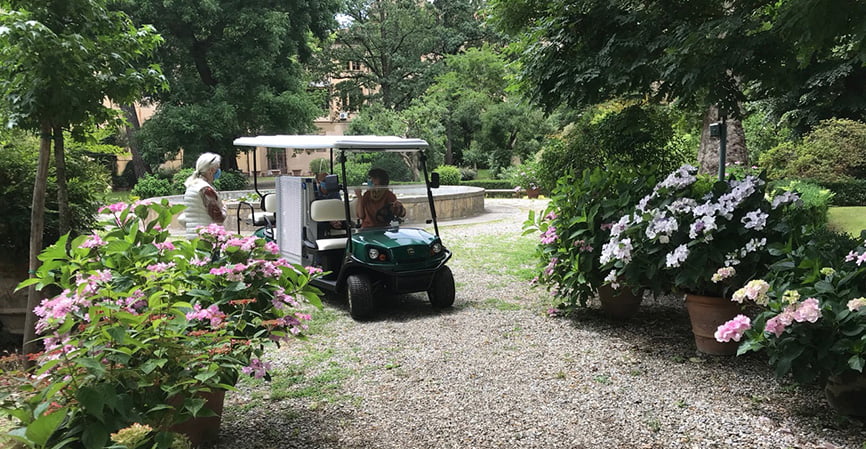 Onboard an electric car, equipped for the transportation of wheelchairs in complete safety, to take a tour of the Botanical Gardens amid monumental trees, seasonal blooms and our plant collections.
The newly activated service is completely free and reserved for persons with any disabilities, not just motor impairments; any accompanying person will also have free access to the car.
The tour takes place on Saturdays and Sundays during the opening hours of the Botanical Gardens, from 10 am to 6.30 pm with the last entry at 4.30 pm.
An operator is available to facilitate access to the Gardens and to drive the vehicle.
The service is available by reservation only.