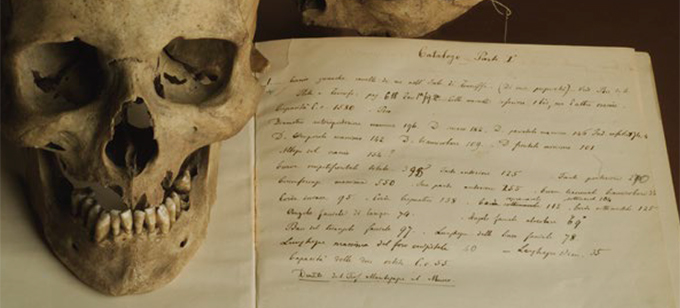 There is the contribution of the Museum System in an international research project that has reconstructed, with empirical evidence starting from skeletal remains, the connection between cultural transitions such as sedentary life, on the one hand, and the exposure to diseases through pathogenic microorganisms that they have adapted to humans, on the other.
An artefact from the anthropological collections of the Museum of Anthropology and Ethnology, with the collaboration of one of the curators, Monica Zavattaro, was used to verify the presence of a bacterial subspecies of Salmonella enterica, which had already specialized in humans thousands of years ago due to of the sedentary lifestyle that replaced nomadism.
The exhibit - one of the 3,000 skulls organized by geographical area preserved in the collections of the Museum System - dates back to the Roman period. With the genetic material taken from the teeth of this and 2,738 other findings under investigation - in a journey through time as early as 6,500 years ago, the researchers traced the presence of a human-specific Salmonella paratyphi C progenitor, among sedentary shepherds and agro-shepherds who lived between Europe and Asia in agricultural economies.
For more information on the survey, carried out with the contribution of the Department of Biology of the University of Florence: Nature Ecology & Evolution (open access abstract and paid access to the complete article)