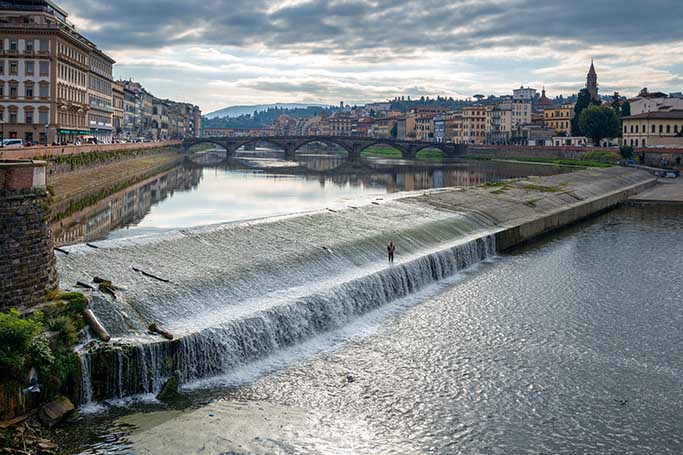 (Foto by Philip Bird © 123RF.com)


In the last 215 years, the stretch of the Arno river that crosses Florence has registered a significant change in the composition of the fish population: if in 1800 the native or autochthonous species of fish constituted 92% of the total, over two centuries later the percentage has fallen to 6%, in favour of allochthonous species; to a lesser extent but with a similar trend, the change also affected molluscs and crustaceans.
This is part of the scientific evidence of the European research project, to which the University Museum System (SMA) has participated, and in particular, Gianna Innocenti and Simone Cianfanelli, curators of the zoological collections of the Museum of Natural History of the University of Florence.
The radical change originates in several factors linked to human activity, including greater water pollution and the reduction of vegetation along the banks of the river. The new species have better adapted to the changes, with the consequent inversion of the population ratio of the Arno between autochthonous and allochthonous species.
In Unifi Magazine the in-depth study dedicated to the project (in Italian).
The study, which has also used museum finds and historical documents, suggests possible measures for the ecological-environmental balance, among which the care of old and new habitats to reduce competitive pressure on native species promoting long-term survival.
The survey, coordinated by Phillip Haubrock, former PhD of the Department of Biology of the University of Florence, is published in the scientific journal Global Change Biology and is available in open access. DOI