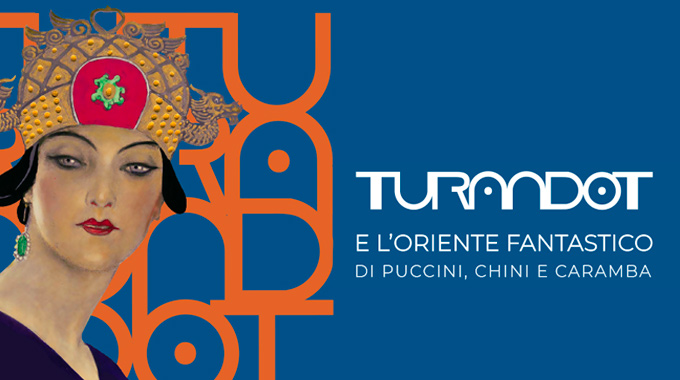 The discovery of a set of costumes and set jewels realized by the costume designer Luigi Sapelli (aka Caramba), dating back to the première of the Turandot by Puccini (1926) and coming from the private wardrobe of Iva Pacetti, great soprano from Prato, is at the base of the exhibition 'Turandot e il fantastico Oriente di Puccini, Chini e Caramba'.
The interdisciplinary exhibition - music, theatre, art, dance, and anthropology - has its core in the friendship between the great composer Giacomo Puccini and Galileo Chini, one of the most important representatives of Art Nouveau in Italy and the brilliant author of the production and set design for the Turandot.
The University Museum System (SMA), co-organizer of the exhibition, participates with 120 objects from the collection of over 600 oriental memorabilia brought back by Chini on his return trip from Siam (now Thailand) in 1913. Donated in 1950 to the Museum of Anthropology in Florence, by Chini himself, these include precious textiles, dance accessories, theatrical masks and costumes, painted porcelain objects, musical instruments, sculptures, weapons, and custom artifacts of Thai and Chinese production.
The exhibition is curated by Daniela Degl'Innocenti (Prato Textile Museum) and Monica Zavattaro (Museum of Anthropology and Ethnology of the University of Florence).
Other public and private bodies collaborated and contributed to the wealth of the exhibits, including the Ricordi Historical Archives, the Giacomo Puccini Foundation, the Uffizi, and the Teatro alla Scala Museum.
Turandot e l'Oriente fantastico di Puccini, Chini e Caramba
22 May  ̶  21 November 2021
Museo del Tessuto, Prato