Presentation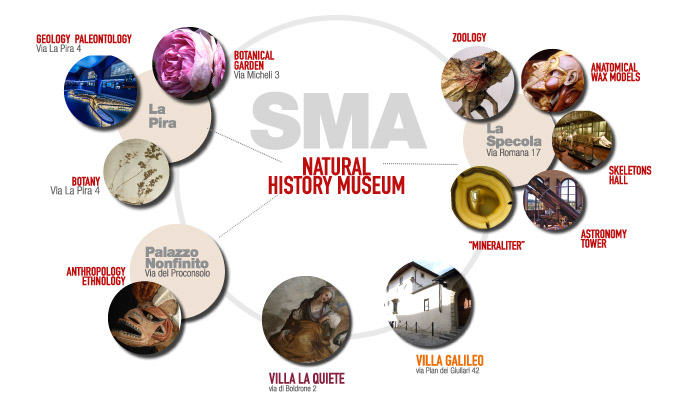 The University Museum System exhibits and promotes the scientific, historical-scientific and historycal-artistic collections of the University of Florence. Included in the Museum System are the Museum of Natural History, the Villa La Quiete complex and Villa Galileo in Arcetri.
With its ten million specimens and more than four centuries of history, the Museum of Natural History is the most important naturalistic museum in Italy and one of the largest internationally. It is divided into the locations of La Specola', La Pira, Palazzo Nonfinito.
The complex of Villa La Quiete preserves the historical and artistic heritage linked to the events of the Montalve, who have lived and looked after the villa for over three centuries.Now owned by the Region of Tuscany, the Villa is given in concession to the Museum System (owner of the historical assets left there) for the development of a visiting itinerary in the context of a larger project to enhance the complex.
Part of an estate called "il Gioiello", Villa Galileo belongs to the State Property, in concession to the University of Florence, which, through the University Museum System, takes care of its maintenance and promotion.