Museum of Natural History, La Specola
21 February 2024: 'La Specola' re-opening | News on the website dedicated to the 100th anniversary of the University of Florence (in Italian)
Please note that 'La Specola' Museum is closed for refurbishment works | More information
Highlighted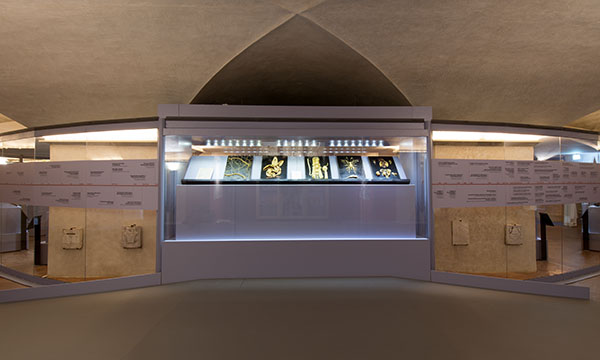 Zoology, Anatomical Waxworks, Tribune of Galileo, Mineraliter, Skeletons Hall, Astronomy Tower
Via Romana 17, Firenze - Map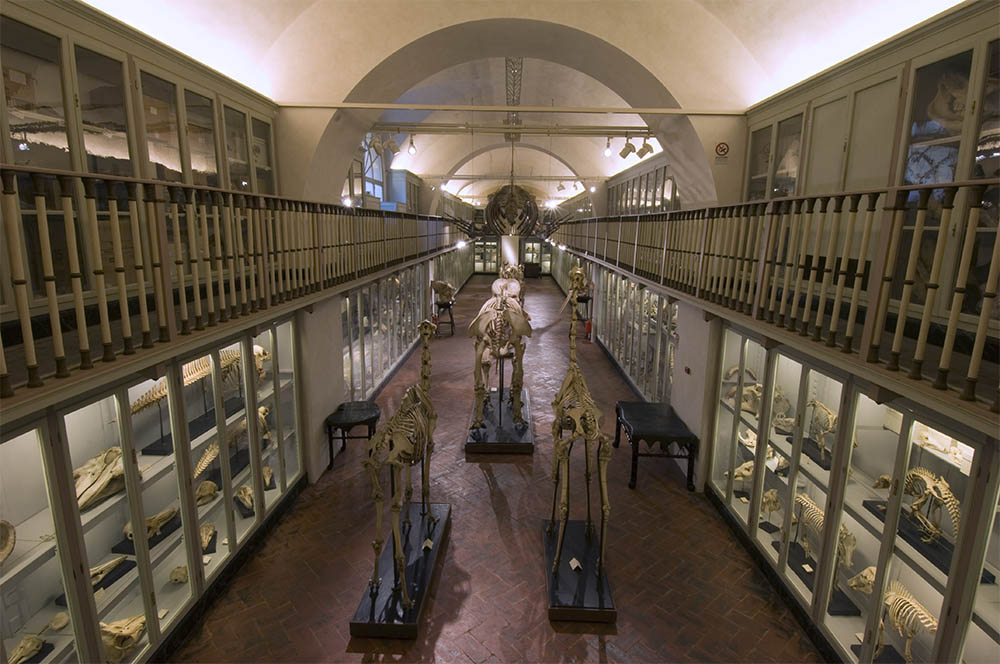 "La Specola" was opened to the public in 1775 and is one of the oldest scientifical museums in Europe. It contains over 3.5 million animals, 5,000 of which are exposed to the public, the world's largest collection of eighteenth-century anatomical waxes, the unique collection of Sicilian wax modeller Gaetano Giulio Zumbo (1656-1701) and numerous osteological findings.
The Zoological Collection, on the second floor, unfolds throughout the various rooms from the Invertebrates to the more evolved Mammals. Here are exhibited some naturalized specimens recently acquired and others of ancient preparation such as the hippopotamus that, donated to the Grand Duke in the second half of the eighteenth century, lived for some years in the Boboli Gardens.
On the same floor, there are 1,400 pieces of the extraordinary collection of anatomical waxworks. They were made between the late eighteenth and early nineteenth century with the aim of obtaining a real educational-scientific treatise that, without the need to resort to the direct observation of a corpse, would illustrate the anatomy of the human body. Extraordinary is the "Venus", famous for its beauty and because it was conceived as a model with detachable parts.
The Tribune of Galileo, amazing and majestic, placed on the 1st floor, is a rare example of neoclassical architecture. It was built and inaugurated in 1841 to celebrate Galileo, experimental science and give a worthy place to the famous objects that belonged to the scientist and his followers including two telescopes and the objective lens of the telescope with which Galileo discovered the satellites of Jupiter. Renaissance instruments and those of the Accademia del Cimento were placed in special display cabinets. Currently, all objects are kept at the Museo Galileo in Florence.
The Skeletons Hall (Salone degli Scheletri), on the ground floor, hosts the Osteological Collection with 3,000 exhibits, one of the most important in Italy. These findings belong to modern animals, especially Mammals, and not fossils. On the ceiling, there are three extraordinary skeletons of Cetaceans. In the centre of the Hall stands the giraffe (Giraffa camelopardalis) and the large skeleton of the Indian elephant (Elephas maximus) described by Linnaeus.
Designed at the end of the 18th century, the Torrino was an astronomical observatory. Composed of various rooms, it has its core in the Sala della Meridiana (the sundial hall) where the passages of the celestial bodies were observed and in the Upper Octagonal Hall from which the 360-degree observations of the sky were made.
The Torrino houses a sample of objects from the Medici collections: bowls, vases, ornamental objects and ethnographic objects; wax models of life-size plants and flowers dating back to the 18th century, some sheets of Central and Cesalpino Herbaria and two paintings by Bartolomeo Bimbi.