Bat Box: my friend the bat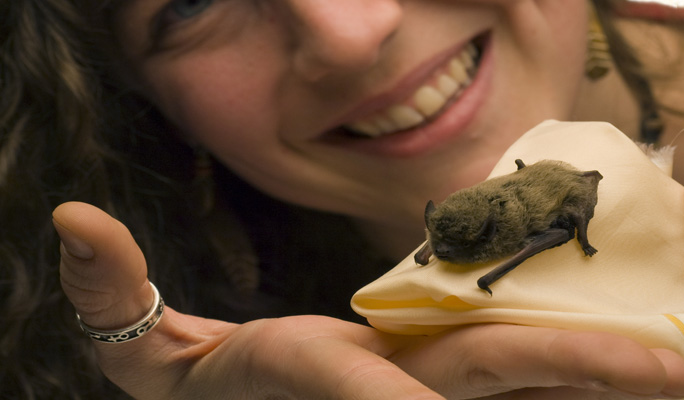 The project
Offer a shelter to bats so as to have an efficient insect hunter as our ally. This is the idea behind the project to spread the Bat Box, developed by the zoologists of the Museum of Natural History in collaboration with Coop-Italia. The Bat Boxes are wooden houses designed to attract bats that dwell in urbanized environments and can be hung on the outside wall of our house.

How the Bat Boxes work
To be ready for the awakening of the bats from hibernation in March, the Bat Boxes must be installed a little earlier than that, in order for them to absorb the smell of the surrounding environment and be perceived as safe places by these animals. If this happens, the Bat Boxes can become their summer shelter during the warmer months (from April to September), when the higher temperatures favour the presence of numerous insects and the activity of the bats is, therefore, more intense.
At our latitudes, during the cold months, the bats retreat mostly in caves and underground cavities where, except for sporadic outings, they spend the winter in a state of lethargy. By applying this particular strategy they can brilliantly overcome the unfavourable season. However, we know that it is not uncommon for bats to spend the winter in the Bat Boxes, so it is advisable not to remove the artificial shelters during the winter months. Remember that bats are always the ones to choose their shelter and it is not possible to forcibly transfer them to the wooden houses.

Where to buy the Bat Boxes
You can buy the Bat Box on Coop online, with delivery in stores and at home, throughout Italy.

Features
Following the success of the project, the offer of Bat Boxes has expanded and diversified. Hence the importance of remembering the characteristics that the wooden house must have to offer a good shelter to bats: it must be big enough (at least 30x60 cm), built with a fairly thick wood (at least 1.5 cm), well assembled and therefore without drafts, never treated with fungicides or nitro paints.
Insrtallation instructions (Italian) (pdf)
Do-it-yourself building scheme (pdf)

Dissemination
In 2010, in collaboration with the Museum of Natural History and Coop, Walt Disney produced a series of playful and informative gadgets that accompany the Bat Box in the stores: comics, stickers and colouring books that have the bat Kiro as their protagonist (from Chiropterus, the scientific name of the bat).
A bat in the family

Guide on the use of the Bat Box
SMA contact person: Paolo Agnelli