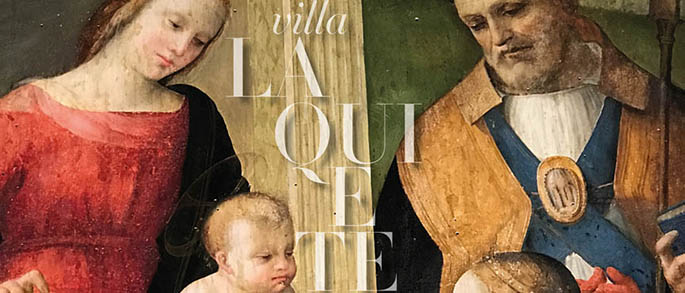 Villa La Quiete
Villa La Quiete is a blueprint of the history of the Medici House, devotion and female education. It preserves the historical and artistic heritage linked to the events of the Montalve - a congregation founded in the 17th century by Eleonora Ramirez de Montalvo, which became Sisters in 1939 - who have lived and looked after the Villa for over three centuries.
Villa La Quiete is the property of Regione Toscana but it is managed by the University Museum System - owner the historic patrimony in it - in order to promote the visit programme and a better use of the premises.
From 4 June the guided tours will resume their schedule. The visit is enhanced by the new exhibition : "Three Sculptures of the Renaissance at Villa La Quiete. Recoveries and Restorations."
The villa is located in Via di Boldrone 2, Florence