Checklist and distribution of Italian fauna's species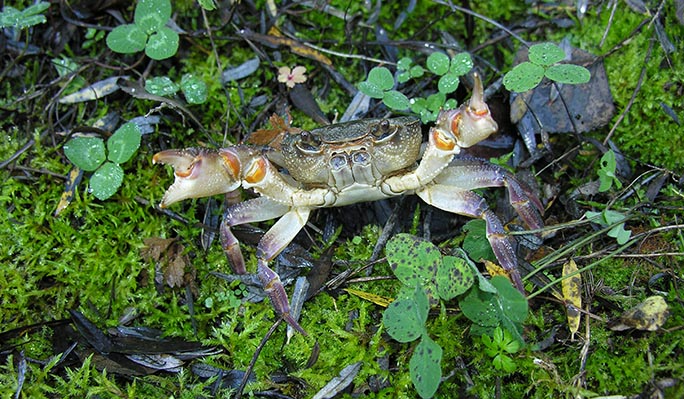 photo: (Potamon fluviatile, photo by Simone Cianfanelli)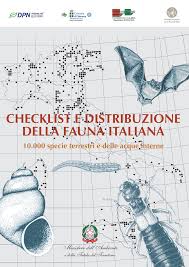 The project
The zoological biodiversity of Italy is among the richest in Europe, a wealth due to the variety of habitats and to the wide excursions of altitude and latitude that have allowed the evolution and differentiation of many different species, both in land and marine environments.
Already in the 1990s the Fauna d'Italia project, promoted by ISPRA and the Ministry of the Environment, has testified this wealth through faunistic lists for all groups of animals present in Italy and also by supplying, with the subsequent CKMap project, the distribution of species in continental, peninsular and insular Italy, and in the various marine biogeographical areas.

The participation of the Museum of Natural History
Today, 25 years after the first presentation of the data, a new checklist and distribution of the Italian fauna's species is being published, with the contribution of the Museum of Natural History of Florence: Three curators of the zoological collections of the Museum 'La Specola', together with other colleagues, have treated continental Molluscs, Crustaceans Decapods and other groups of Arthropods.
Checklist Fauna d'Italia nel sito di LifeWatch

Publications
Innocenti, G., Fratini, S., Tiralongo, F., Natali, C., Crocetta, F., 2021: The rare Calappa tuerkayana Pastore, 1995 is a juvenile stage of the common Calappa granulata (Linnaeus, 1758) (Brachyura: Calappidae).
doi: https://doi.org/10.1016/j.jcz.2021.04.007.
Innocenti, G., & Crocetta, F. (2020). On the Italian (Mediterranean Sea) records of Actumnus globulus Heller, 1861 and Menaethius monoceros (Latreille, 1825) (Decapoda, Brachyura), Crustaceana, 93(8), 985-988. doi: https://doi.org/10.1163/15685403-bja10079. Testo in inglese.
SMA contacts: Luca Bartolozzi, Simone Cianfanelli, Gianna Innocenti